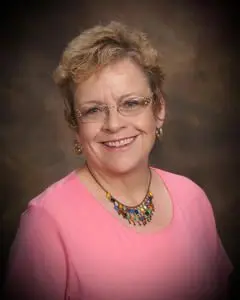 Jenny is a Licensed Professional Clinical Counselor specializing in individual, therapy with adults, adolescents, and children.
With extensive experience as an adolescent therapist, and as a graduate of Minnesota State University at Moorhead, specializing in cognitive behavioral therapy , Jenny currently works with a broad spectrum of clients. Among her areas of expertise are dealing with, past trauma including sexual abuse, anxiety and depression, mindfulness, dialectical behavioral therapy, and re-parenting the inner child.
I n addition to being a prominen t trauma therapist, Jenny has presented at State conferences and to general aud iences speaking on the topic of multicultural counseling techniques and dialectical behavioral therapy skills.
Jenny is a caring and professional therapist who utilizes an eclectic collection of treatment modalities. Her therapeutic approach is to provide support and practical feedback to help clients effectively address personal life challenges. She integrates complementary methodologies and techniques to offer a highly personalized approach tailored to each client. With compassion and understanding, she works with each individual to help them build on their strengths and attain the personal growth they are committed to accomplishing.
Education
BS Psychology, Middle Tennessee State University - December 1999.
MS Community Counseling, Minnesota State University Moorhead - May 2007

License, Certifications & Awards
Licensed Professional Counselor, North Dakota, License # 615-10-15-08
National Certified Counselor, Certification # 235035
Dialectical Behavioral Therapy Certification
Additional Training
Dialectical Behavioral Therapy, Basic and Advanced
Trauma Focused Cognitive Behavioral Therapy
Motivational Interviewing
Professional Activities and Memberships:
Member of the American Counseling Association
Member of the Dialectical Behavioral Therapy National Certification and Accreditation Association